Guildford Opera - One of the leading companies based in the South East of England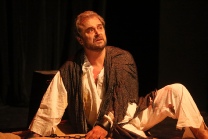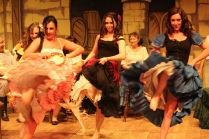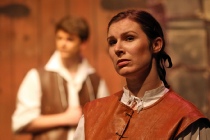 GOC is affiliated to NODA (Grand Opera division)
Guildford Opera Company is a Registered Charity, no. 271484
Design and content Copyright © 2014 Kevin John & Guildford Opera

Committee Section
Contact Webmaster



Feedback!
See what audiences are saying about our productions!
Click here!

Guildford Opera Chorus
Our Chorus is in need of voices, especially Sopranos, Tenors and Basses. If you are interested in joining our friendly group of singers, you could come to one of our rehearsals at Merrow Methodist Church Hall beginning on 7th June, or contact our Secretary for more details. These rehearsals are for Verdi's great opera Macbeth.
Our first ever 'Come and Sing' workshop was held on May 21st at Merrow Methodist Church hall. Presented and led by Lewis Gaston and Stephen Oliver, and accompanied on piano by Polina Gerasimenko.
Click here to see pictures and a write-up, of what was an interesting and successful afternoon. It is planned that this will be the first of a series of such workshops to be held by us in the future.