Guildford Opera - One of the leading companies based in the South East of England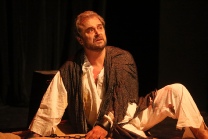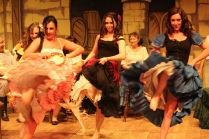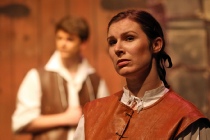 GOC is affiliated to NODA (Grand Opera division)
Guildford Opera Company is a Registered Charity, no. 271484
Design and content Copyright © 2014 Kevin John & Guildford Opera

Committee Section
Contact Webmaster



Feedback!
See what audiences are saying about our productions!
Click here!

Holy Trinity Church, Guildford High Street.
A concert featuring some of the most famous arias, duets and quartets in opera, together with some firm favourites from the lighter repertoire, set in the beautiful main Church in Guildford's High Street.
Hannah Dobra, our most recent soloist made a huge impression with audience and critics alike with her portrayal of Lakme in our recent production. …….. In Hannah Dobra, Guildford Opera found that rare gem. We the audience felt privileged to be witness to this, as I heard non-stop in the interval, and in my walk to the car park! A superb performance.
Don't miss our three other superb principal soloists either!
Please note that a quantity of seat cushions will be available to hire on the night for a small charge, since the seats in the Holy Trinity are not the most comfortable. You may wish to bring your own cushions of course!
There will be drinks available during the interval.
Parking is available on the High Street in the evening, or in a nearby car park.